Just in case you missed them!
The place to be in South Florida was the Fort Lauderdale International Boat Show (Nov. 3-7), where there was a lot more to see than boats. The Electronics tent at the Bahia Mar venue had some amazing new marine electronics from companies such as ACR, FLIR, Furuno, Garmin, Icom, Raymarine, Simrad, Standard Horizon and many others. Here is a list of 10 must-see new items in case you didn't make the show.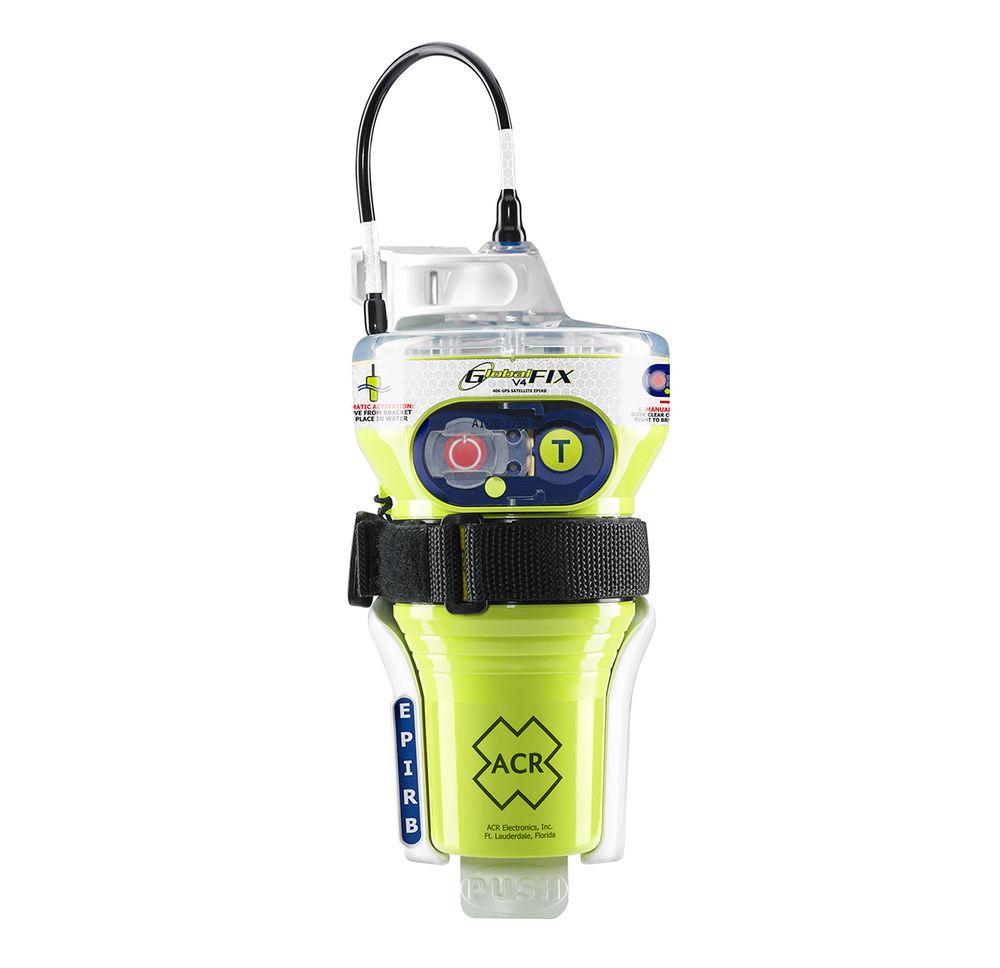 To The Rescue
The new GlobalFIX V4 from ACR Is one of the most compact EPIRBs today. The GlobalFIX V4 also boasts a powerful 406 MHz distress alert, a 121.5 MHz homing capability, an integrated 66-channel GPS and a high-intensity LED strobe.
Weighing 27 ounces (without bracket), the 8.13-inch tall EPIRB features a user-replaceable battery that lasts 10 years and has an operational life of 48 hours. You can get a Class I bracket with auto or manual deployment or a Class II bracket requiring manual release. Starting at $400, acrartex.com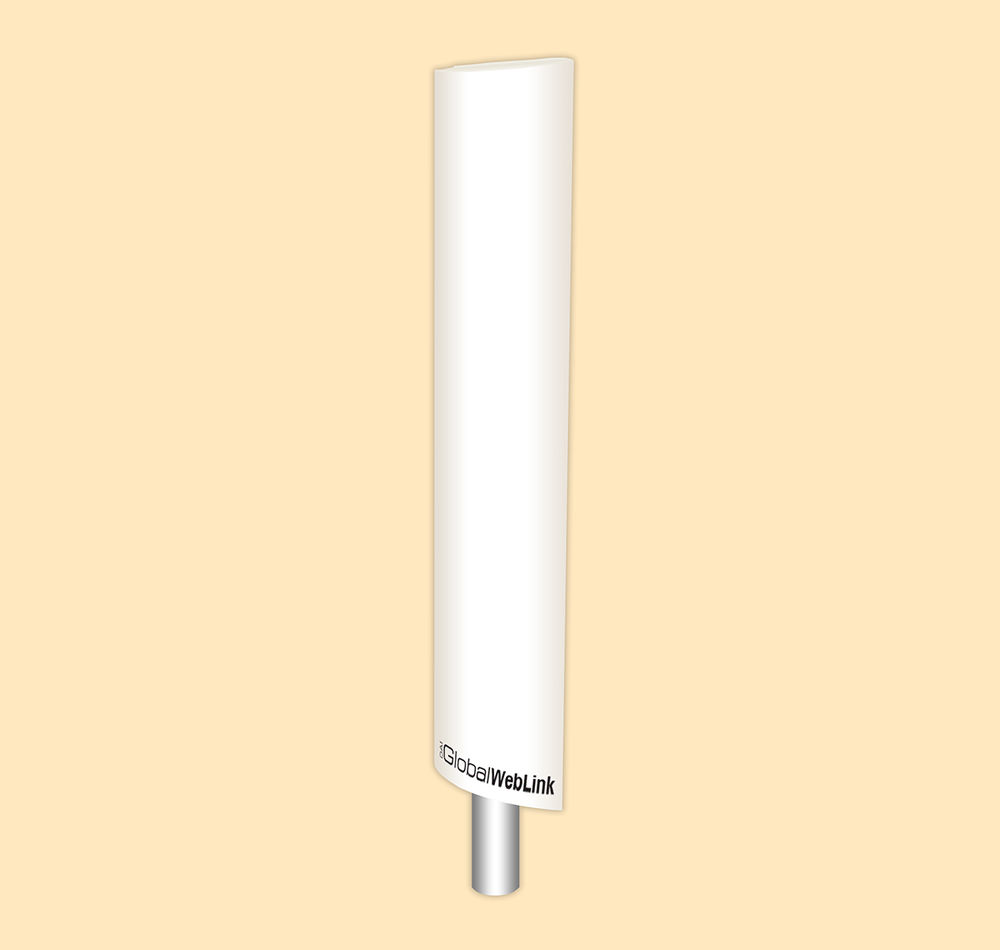 Stay Connected
If you want to stay while afloat, get the Global WebLink from Digital Antenna. This combines a cellular modem with a Wi-Fi router to keep you connected up to 30 miles at sea. The antenna mounts on a standard 1-inch threaded marine mount using a ¼-turn mounting couplet to eliminate cable twisting.
A UV-stabilized polyurethane finish results in long-term durability. The 27-inch-tall, 2.5-pound module supports worldwide 3G and 4G networks and offers internet speeds up to 300 Mbps, as well as LAN speeds up to 1 Gbps and Wi-Fi on 2.4 and 5.8 GHz. It allows you to stream movies, data and voice to onboard Wi-Fi device. $1,500, digitalantenna.com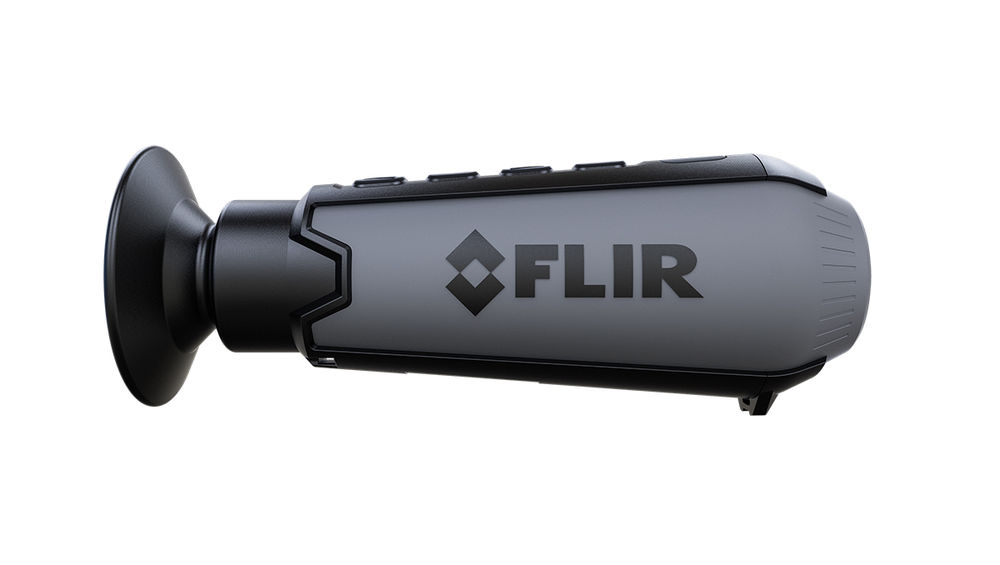 Heat Seeker
FLIR's Ocean Scout TK can improve your peace of mind while boating. The TK is the most affordable and compact thermal imaging scope on the market. The pocket-sized monocular can see the differences in heat emitted by boats, buoys and landmarks in total darkness, making night navigation safer.
It can also store up to 1,000 JPEG images and four hours of video. The five-hour rechargeable internal battery will power the scope for five hours on a single charge. $599, flir.com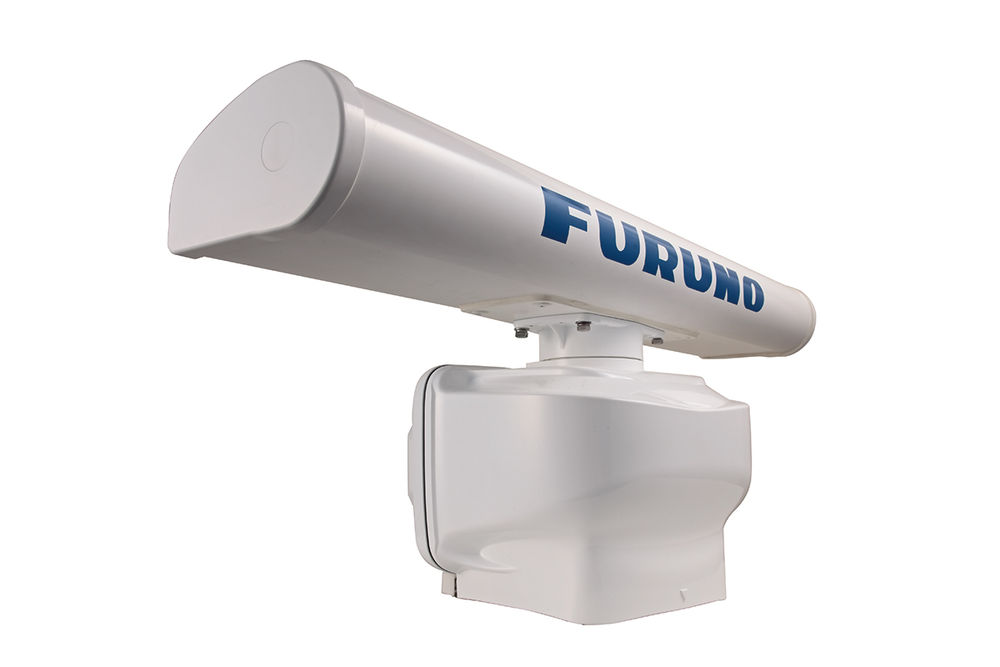 X-Cellent Radar
Furuno's new X-band radar features a refined 6kW open-array that networks with the company's popular NavNet TZtouch and TZtouch2 multi-function display systems. The DRS6AX X-Class radar features a new Bird Mode that can pick up flocks of birds at various distance without manual tuning. The DRS6AX deliver 50 percent more power on target than previous DRS radars.
You can also discern the movement individual birds with the Echo Trails function. The gearbox pedestal is also 20 percent lighter and quieter. Array choices include 3.5-, 4- and 6-foot models. Starting at $5,395, furuno.com.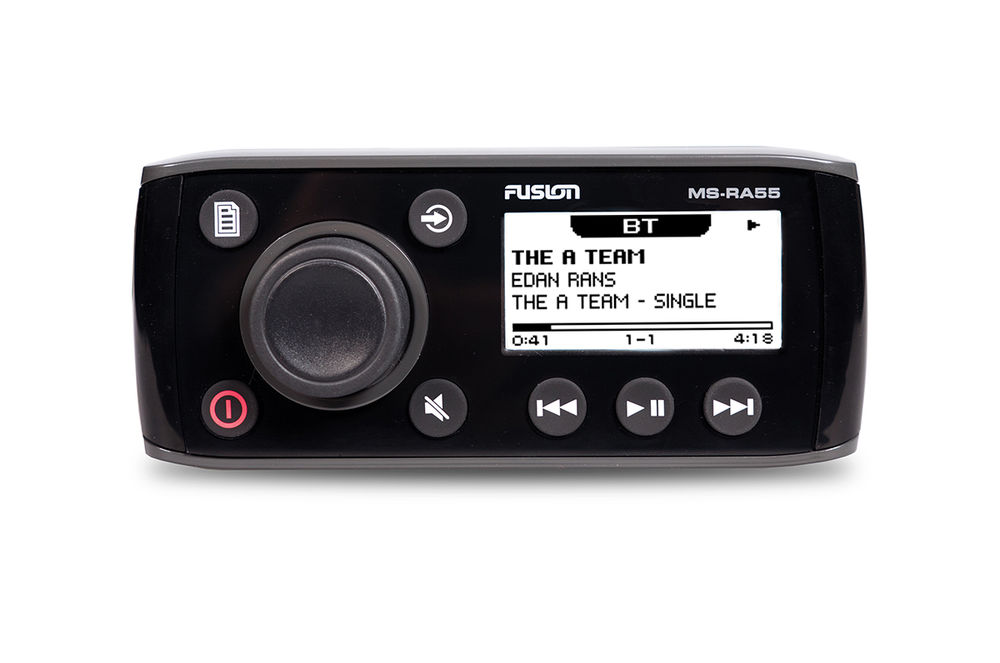 Sound Machine
The new MS-RA55 is the most compact marine stereo yet from Fusion Entertainment. The 2.6-inch LCD display is daylight viewable with adjustable contrast to ensure easy operation in any light level. It carries an IPx5 waterproof rating when properly installed It's also one of the most affordable.
It features AM/FM and Bluetooth capabilities in a shallow-mount case design and low-profile face. The MS-RA55 allows independent control of the balance and volume level in two separate audio zones. With Bluetooth audio streaming, users can stream music from any compatible device.. $179, fusionentertainment.com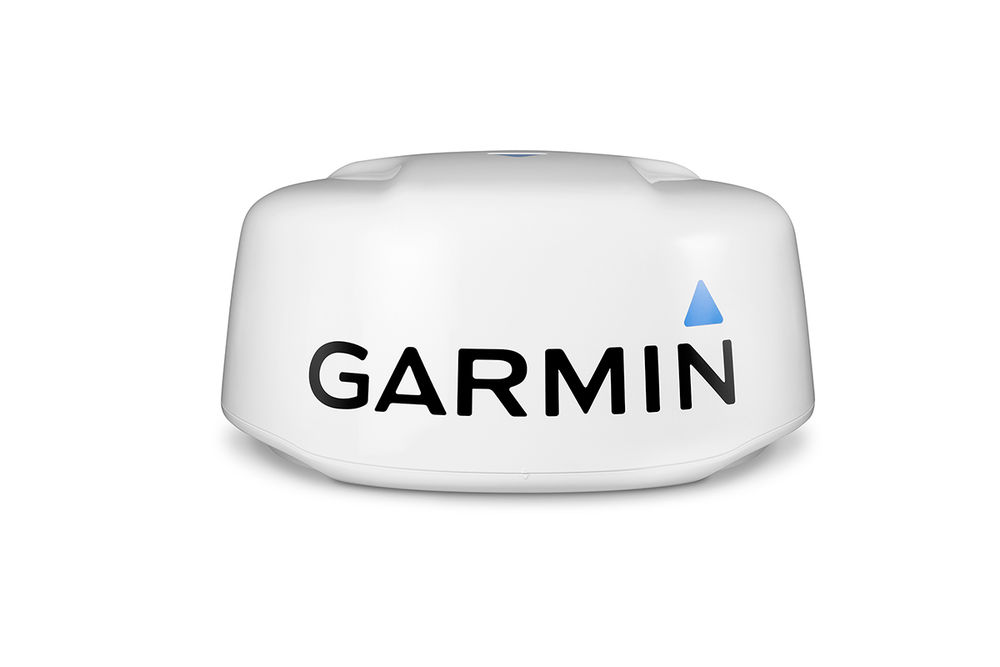 Doppler Effect
Garmin debuted the Fantom open-array radar series with Doppler-enabled MotionScope earlier this year. Now this is available in two new Fantom dome radars for smaller boats. Pulse Compression technology provides high resolution to enhance detection and identification of targets, as well as excellent performance at ranges as close as 20 feet and as far as 48 nautical miles. The GMR Fantom 18- and 24-inch solid-state dome radars both use this system to detect targets in different colors as they move toward or away from you. MARPA setting enable simultaneous tracking of 10 targets. $1599.99 and $2799.99, respectively, garmin.com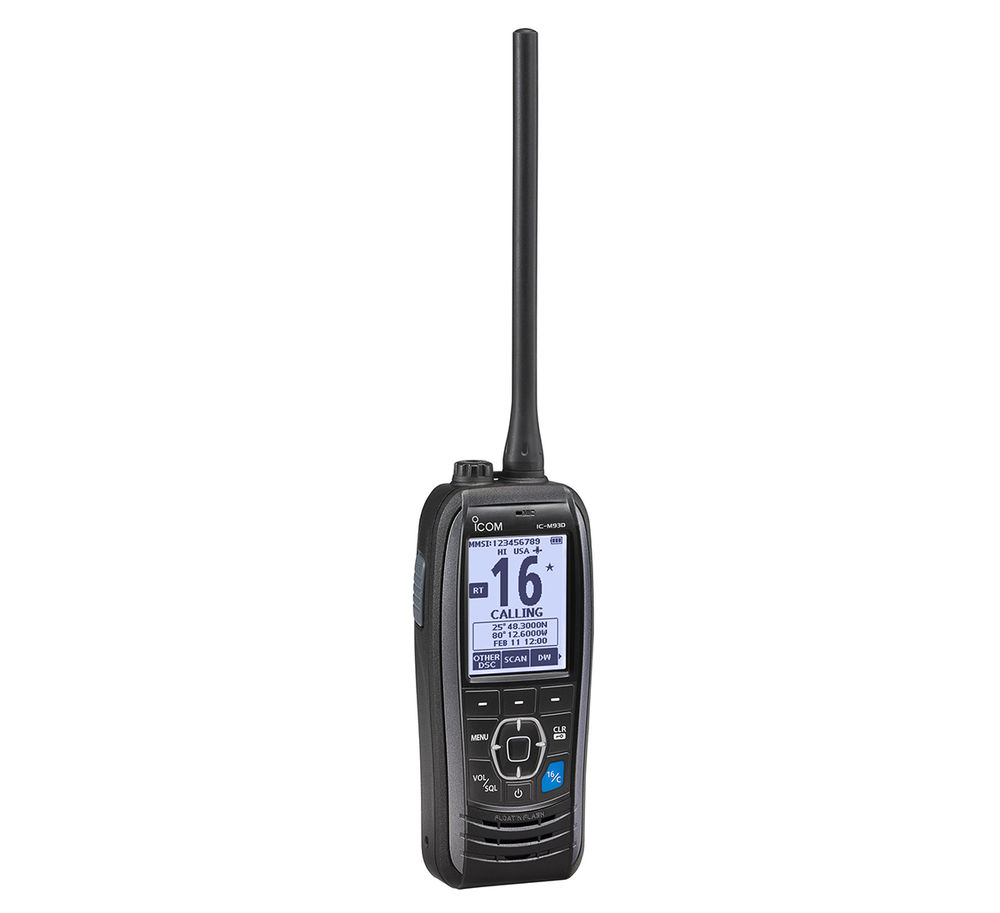 Handheld Wonder
Icom's new IC-M93D is the world's slimmest floating handheld VHF radio with DSC (Digital Selection Calling). Less than two inches deep and weighing only 11 ounces, this VHF fits comfortably on your hand. The built-in Class D DSC continually monitors channel 70 and distress calls can be initiated with the rear-panel DSC button.
This also activates the Float'n Flash function that transmits an MOB distress signal. The noise-cancelling feature removes background noise in the transmit and receive modes. Its 2.3-inch LCD offers good daylight readability. $350, icomamerica.com
Full Auto
Raymarine's new P70Rs Autopilot Controller features a new glass-bridge design to match the look of current Raymarine MFDs. Advanced optical bonding technology fuses the device's LCD panel to the front glass with a layer of optical-grade epoxy. Optical bonding also eliminates any possibility of fogging, moisture, or other contamination getting inside the screen.
The display is sharper and brighter viewing under all conditions. The new autopilot controller can be used with Raymarine's Evolution Autopilot systems which have also received a major upgrade for 2017. $599.99, raymarine.com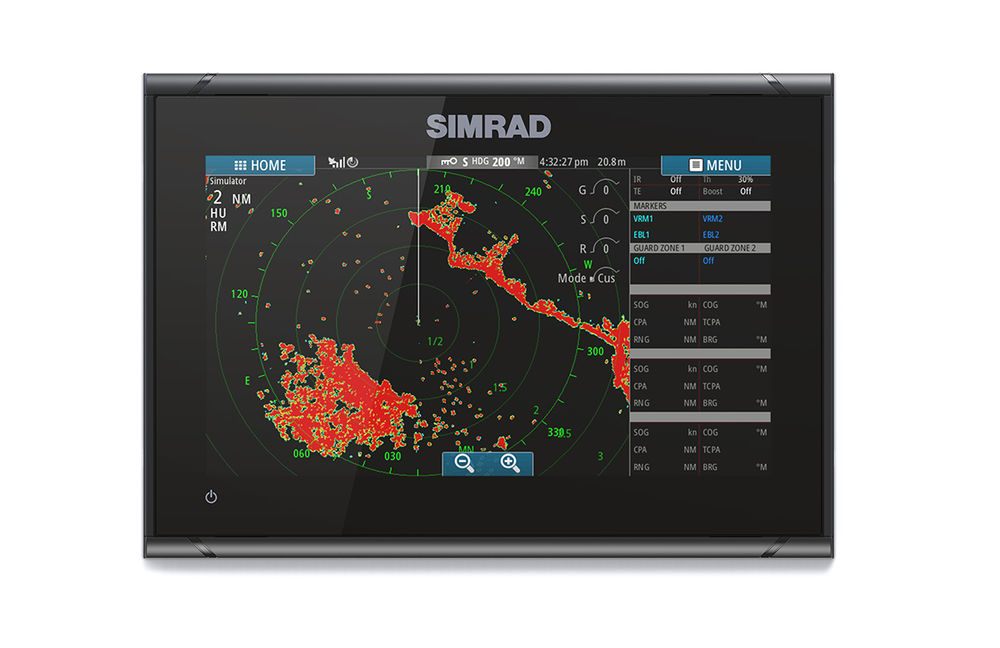 Go For It
With multi-touch controls and a nine-inch screen, the new Simrad GO9 XSE is designed for smaller boats with single-helm stations. It's fully compatible with Simrad's Broadband 3G/4G radar systems, and SiriusXM® weather/radio. It features an internal 10 Hz GPS receiver, StructureScan HD and CHIRP sonar, autopilot integration, engine data monitoring, full audio entertainment connectivity with SonicHub2, built-in wireless connectivity, and the Simrad TripIntel trip computer.
Adding a TotalScan transducer lets you utilize the built-in StructureScan HD Imaging, DownScan Imaging and CHIRP sonar. Starting at $1,049, simrad-yachting.com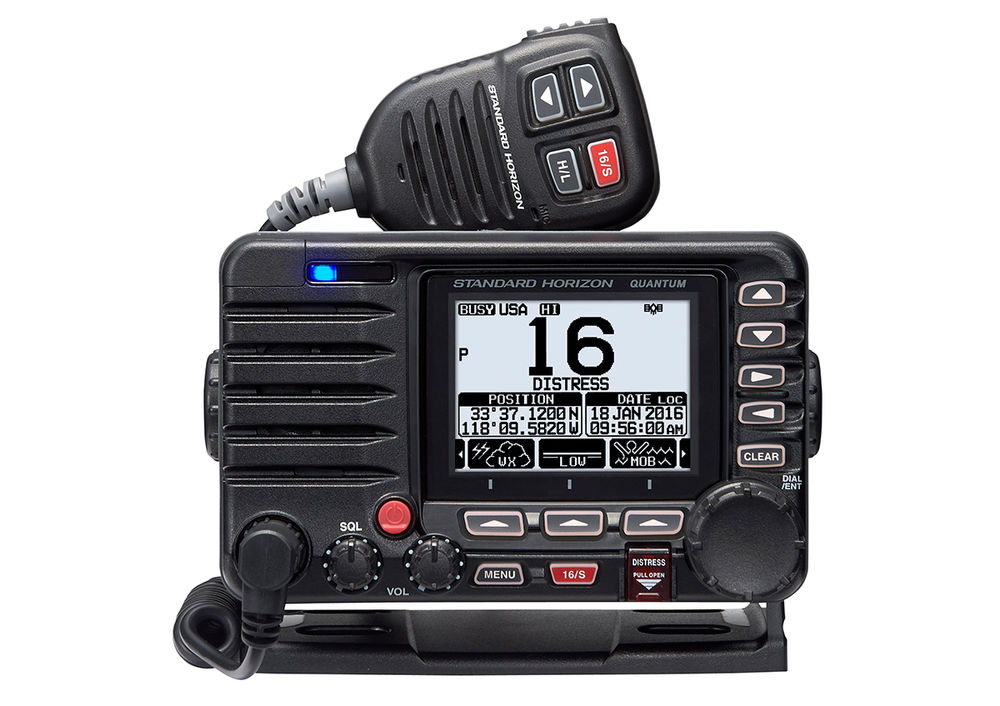 Beyond VHF
Stardard Horizon has two new fixed-mount VHF radios – both with GPS and NMEA 2000 compatibility. The GX6000 also features an integrated AIS receiver, while the GX6500 features a Class B AIS transponder (with send and receive functions). Both sport an oversize rotary channel knob, easy-to-operate menu and a front-panel microphone that can be connected to rear panel and extended 20 feet with a mic extension kit.
You also get a25-watt dual-zone PA/Loud Hailer with preprogrammed fog signals and listen back, voice scramblers, and integrated voice recorder to playback two minutes of reception. $499.99 and $799.99, respectively, standardhorizon.com